The 2002 London Hibs Burns Night Supper was held at the Newmarket Inn, Camden Town. Our special guests this year were Jackie MacNamara and Ralph Callachan who were treated to the Spurs v Everton (1-1) game at White Hart Lane in the afternoon before attending the Burns Supper in the evening.
We also welcomed the return of our Chairman Brian Rogan after his "injury".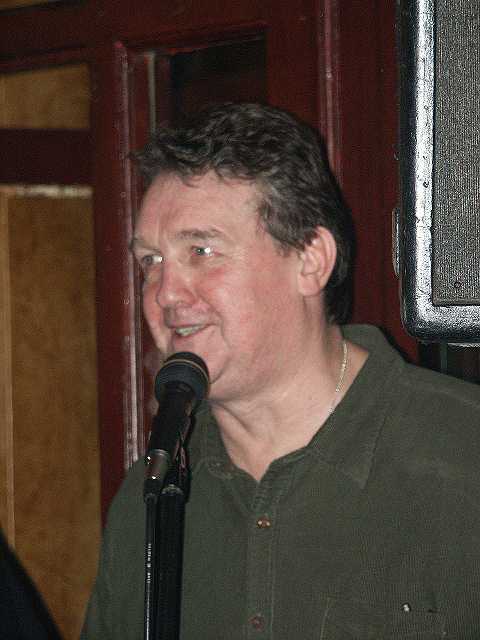 Audio Selection
Stuart Donald and his "traditional" Address To The Haggis (825K)
Stuart Donald introduces Brian Rogan (327K)
Brian's introductory remarks (468K)
Brian introduces guests Ralph Callachan & Jackie MacNamara (356K)
Brian reminisces about Ralph's time at Hibs(1200K)
Brian reminisces about Jackie's time at Hibs (1500K)
Ralph Callachan & Jackie McNamara say a few words (1400K)
Brian's closing words (1300K)
All the above files are in Real Audio format. A free player can be downloaded here
Sorry about the size of the files, but they're better quality than before.
---
See how we enjoyed previous Burns Nights: