To celebrate the launch of the biographical ''
Gordon Smith: Prince of Wingers
'', written by Gordon's son Tony, hibs.net is delighted to announce that
Black & White publishing
have given us a copy to give away as a prize in this competition. Gordon was one of the Famous Five who won League Championship medals with three different clubs!
You can read John Campbell's review of the book on the hibs.net front page - here...
http://www.hibs.net/content.php?198-...-Men-and-Idols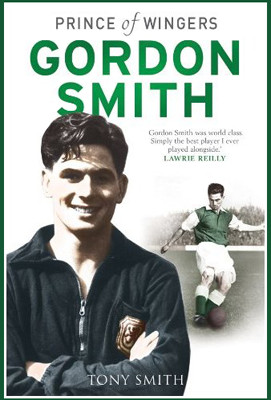 All you have to do is post, on the competition thread, what you think will be the
COMBINED
attendance from
all 6 SPL matches
held over this weekend.
That is:
add together
what you think the attendances will be for:
Dunfermline v Hibernian
Aberdeen v Kilmarnock
Dundee Utd v Inverness CT
Hearts v St Mirren
Motherwell v St Johnstone
Rangers v Celtic (Sunday)
The nearest guestimate will win a copy of the aforementioned book.
...Attendances will be taken from the BBC Sport site.
...One guess per person.
...In the case of any duplicate winning guess being made, the winner will be the earliest correct guess posted.
...In the event of 2 guesses being the same amount out either side of the actual figure, the lower guess will win.

The first match of the competition programme kicks off on Saturday at 12:30 and
the competition closes at 12:25pm
which is 5 minutes before that game begins. Guesses posted after that time will be taken down to Easter Road Junction and deposited onto the Powderhall train for disposal.
Good luck!
The competition thread can be found here...
http://www.hibs.net/showthread.php?217819-Guess-the-SPL-attendance-win-a-Gordon-Smith-book!
Many thanks to
Black & White publishing
for providing this great prize.