Welcome to this feature where we aim to show that London Hibs merchandise has a world-wide market.
The pictures featured here have been sent by members and prizewinners who have been proud to show off their attire.
We kick off with Ian Borge in Alaska who won a T-shirt in the first session of the Prediction Competition in Season 2000/2001. It must be in the lead at the moment for the remotest place to be seen in a London Hibs T Shirt.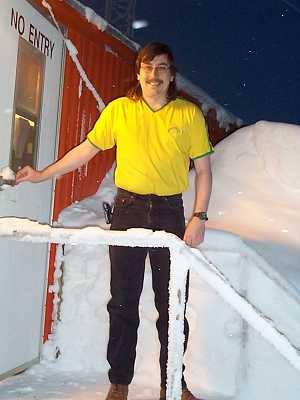 Ian Borge proving that -25C is no problem to a London Hibs T Shirt

---
Next up is Simon Morris from Oz (furthest from London?)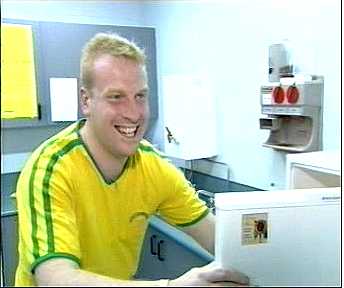 Simon Morris, in an extract from an Alcatel corporate video - seen by 1300 employees in Sydney!

---

John HTH Inglis, Seaworld, San Diego
---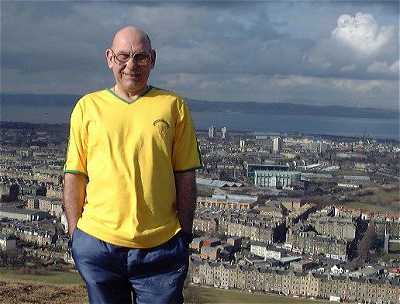 A bit closer to home this one. Gordon Anderson won the T Shirt in the Prediction Competition and proudly shows it off on Arthur's Seat, with Easter Road in the background
---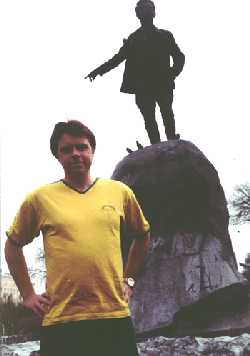 David Drysdale writes - I've attached a shot of me in my London Hibs top in Ekaterinburg (where the Tsar and his family were murdered). During the Soviet era the city was named Sverdlovsk after the Party official responsible for running the region. I'm standing underneath Sverdlovsk's statue. Ekaterinburg is east of the Ural mountains in Siberia.

---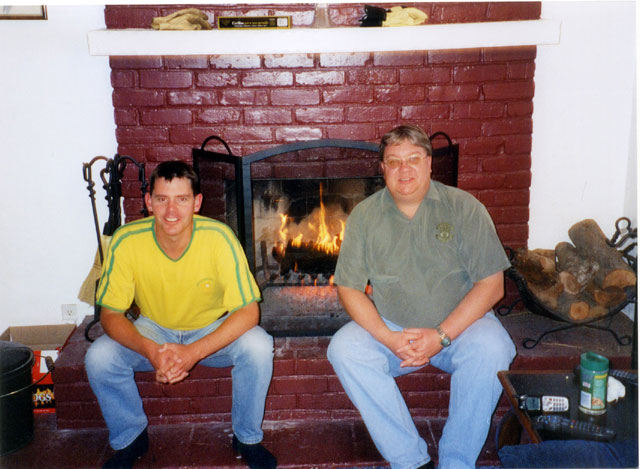 Paul Speirs and John (HTH) Inglis in San Diego, USA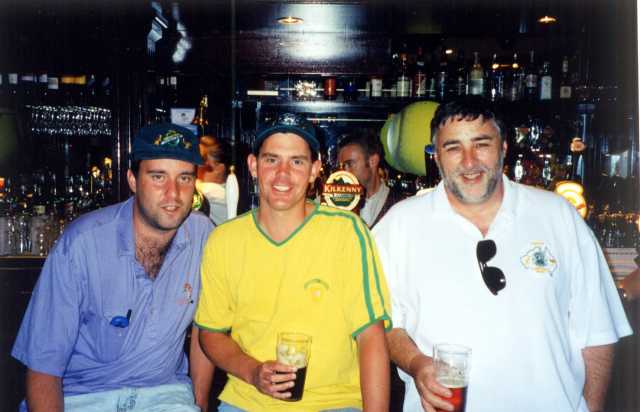 Geoff Smith, Paul Speirs and Peter Hart in Melbourne, Oz
---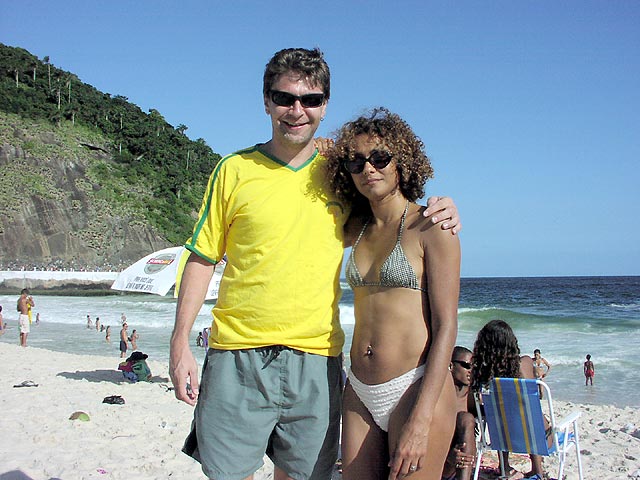 Andrew Downie on Copacabana Beach, Rio de Janeiro, Brazil! (he's the one on the left)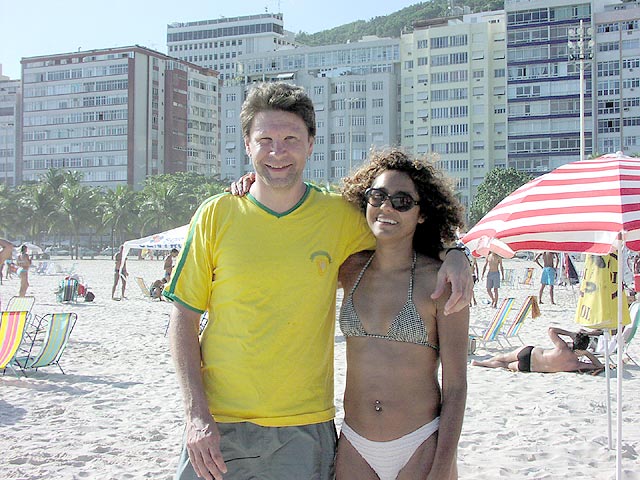 Andrew Downie still on Copacabana Beach, Rio de Janeiro, Brazil! Is she a member Andrew?
---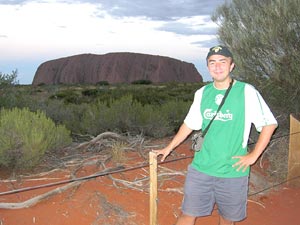 James McGachie, on his world travels, pauses at Ayers Rock in Uluru National Park, Oz
---

The next series of photos come from Mike Prior at the Hong Kong 7s - that's the Hong Kong SEVENS!!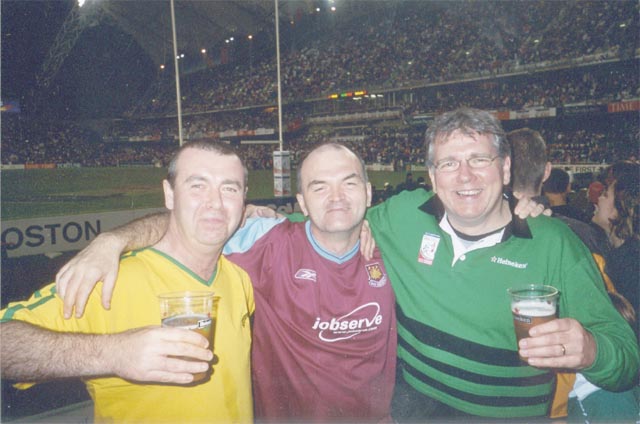 Mike Prior, Robert the Happy Hammer & Billy McLellan (Dean Hotel)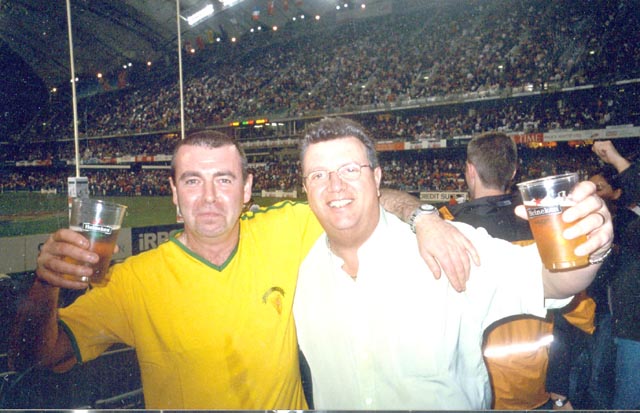 Mike Prior and Willie McEwan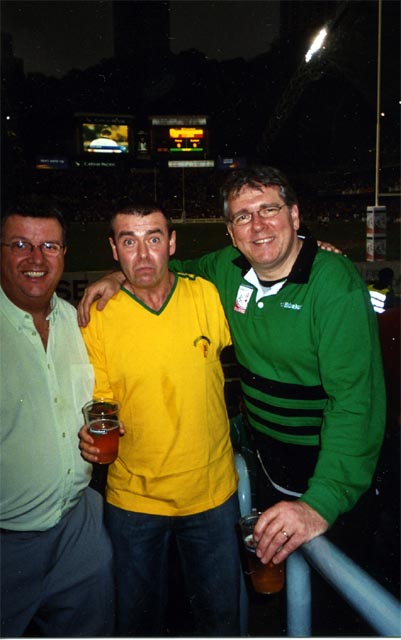 Willie McEwan, Mike Prior and Billy McLellan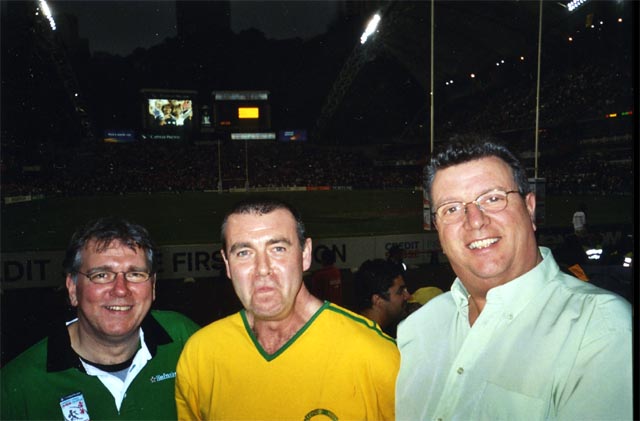 Billy McLellan, Mike Prior and Willie McEwan
---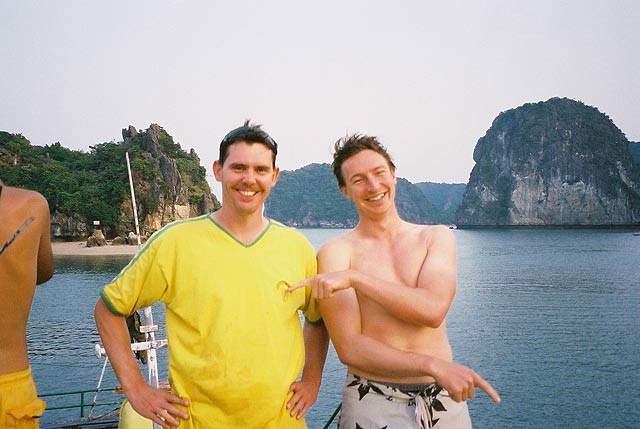 Paul Speirs in Vietnam - the guy on the right is Lance Plunkett from Tasmania, who was on Hibs' books as an 18 year old!
---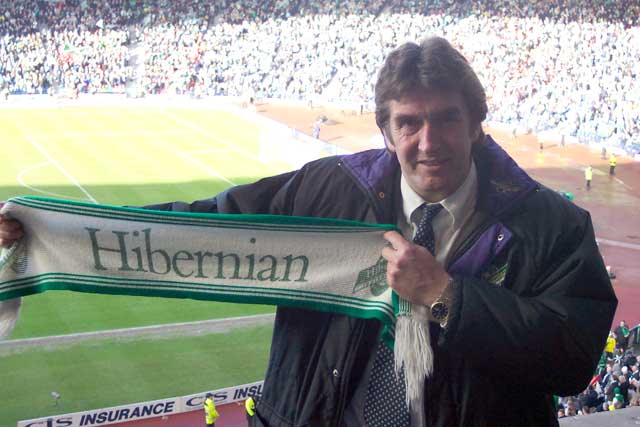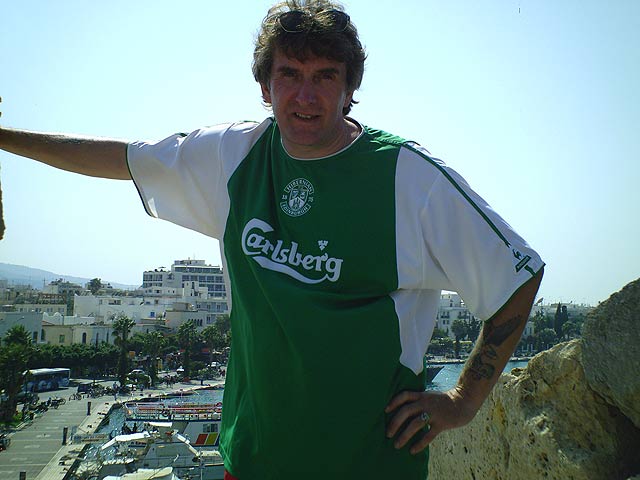 Nothing unusual about one of our latest members, Malcolm Robinson at the CIS Cup Final in 2004 (left), and at Kos Castle (right), but check out his website. Maybe, one day, we'll get a photo of someone wearing a London Hibs top from very, very far away! (And I'm NOT taking the piss Malcolm!)
If anyone can beat these for distance from Easter Road (or London), remoteness or just pure strangeness of location, email them to Mike Inglis